The local government of Hinatuan has established monitoring checkpoint in entry point going to Enchanted River as a precautionary measure against the novel corona virus disease (COVID-19).
The move aims to facilitate the speedy tracking of persons who had traveled to countries affected by Covid-19 and those possibly infected with the deadly disease.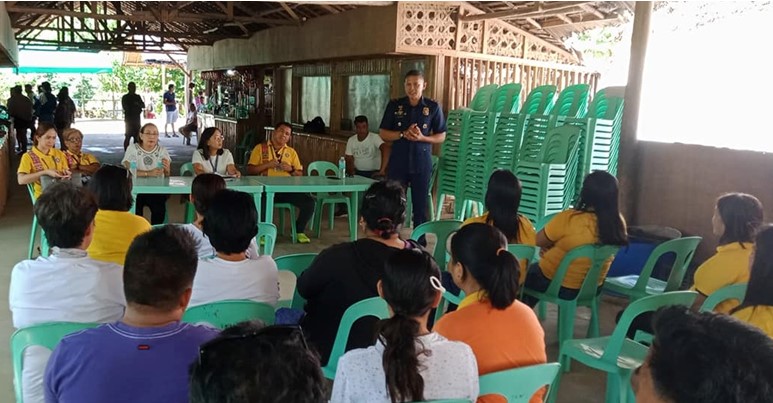 Municipal Mayor Shem G. Garay has created a group to spearhead the monitoring and implementation of control measures to prevent the entry of Covid-19 in the municipality.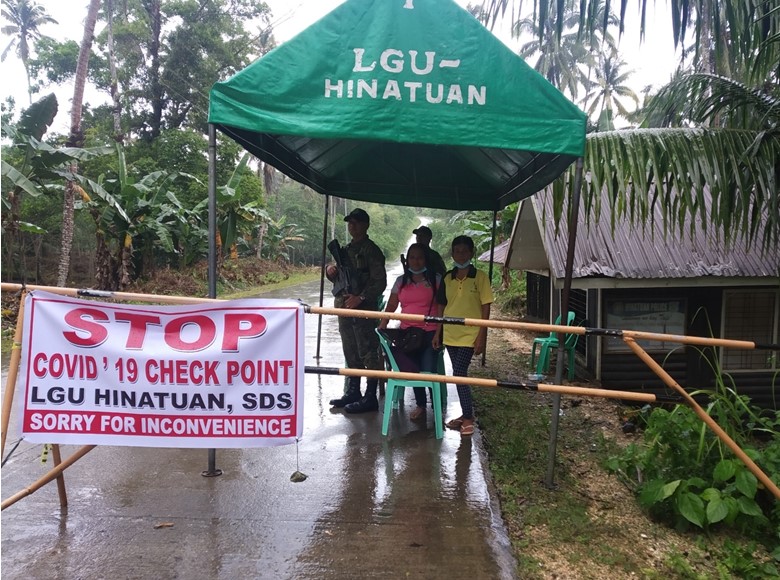 The group, the Municipal Task Force Against Coronavirus, was created by virtue of an executive order the mayor issued on Monday, February 10, 2020.
The Task Force has started to tighten its monitoring of the travelers entering Enchanted River and other tourist destinations and facilities.
Tourists are inspected for their travel history to ensure that they have not been to China and other COVID-19-infected countries recently. All incoming tourists, after the quick interview/survey, must secure clearance at the monitoring checkpoint set up at the entry point (crossing Dugmanon) before they can be allowed to head Enchanted River and other tourist destinations and facilities.
Similarly, admission at the checkpoint is from 8:00 AM and 5:00 PM ONLY with NO early admittance allowed.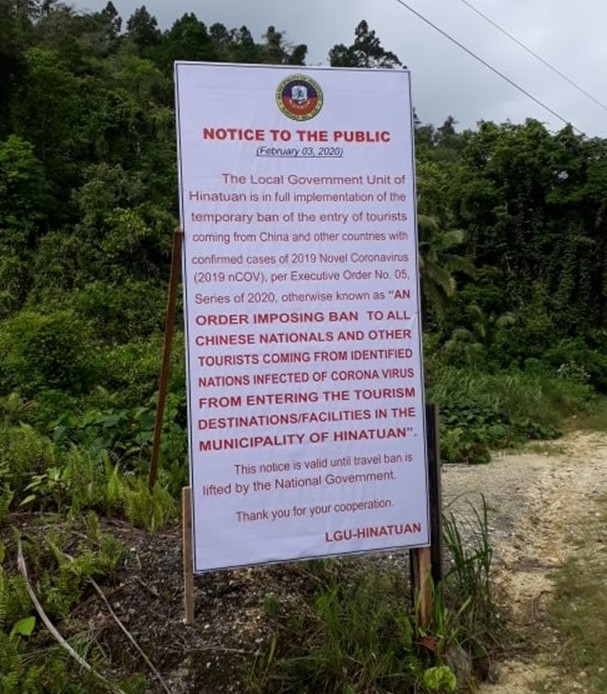 Travelers are advised to cooperate when asked about their travel histories and present their Identification Card, Passport and Bureau of Quarantine or Health Certificate, if necessary.